ESG Report - Bloomberg ESG Disclosure Score
Our Group performs remarkably in the aspects of environmental, social and governance. We have the highest Bloomberg ESG score among other listed medical corporations.
According to Blomberg, the 2019 ESG disclosure score of Hong Kong listed company is 36.5, while the one of Shanghai is 32.4.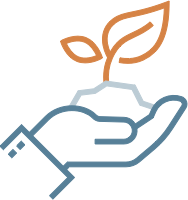 2018
Bloomberg ESG Disclosure Score
Shineway Pharmaceutical
Listed pharmaceutical companies in Hong Kong
Average score of Hong Kong listed companies

Bloomberg ESG Disclosure Score:

Environmental, Social and Governance

Shineway Pharmaceutical:

45.04

Listed pharmaceutical companies in Hong Kong:

30.0

Average score of Hong Kong listed companies:

36.5

Bloomberg ESG Disclosure Score:

Environmental

Shineway Pharmaceutical:

44.96

Listed pharmaceutical companies in Hong Kong:

30.0

Average score of Hong Kong listed companies:

30.0

Bloomberg ESG Disclosure Score:

Social

Bloomberg ESG Disclosure Score:

33.33

Listed pharmaceutical companies in Hong Kong:

30.0

Average score of Hong Kong listed companies:

30.0

Bloomberg ESG Disclosure Score:

Governance

Bloomberg ESG Disclosure Score:

57.14

Listed pharmaceutical companies in Hong Kong:

30.0

Average score of Hong Kong listed companies:

30.0